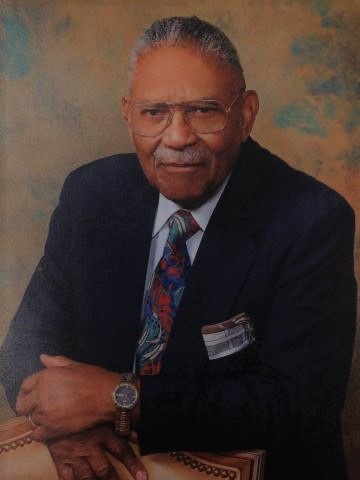 E-mail: firm@johnson-vaughn-heiskell.com
Admitted: 1949, Arkansas; 1953, Texas
Law School: Howard University, J.D., 1949.
Practice Areas: Probate Law; Real Estate Law.
College: Philander Smith College, B.A., 1945; Atlanta University, Graduate Studies in Economics, 1946.
Memberships :State Bar of Texas; Supreme Court of the United States; United States Court of Appeals Fifth and Eighth Circuits; Life Member, National Bar Association; Texas Bar Foundation Fellow; College of the State Bar of Texas; and Tarrant County Bar Association and L. Clifford Davis Legal Association.
Biography: Judge, Tarrant County District Criminal Court Number Two, 1983-1988 Visiting District Judge and Senior District Judge, 1989 -2004; Of Counsel, Johnson, Vaughn & Heiskell, 1989 - present; General Practitioner of Law, 1953 - 1983, 2003 - present; Military Service 1954-1955; Assistant Professor of Business, Paul Quinn College, Waco, Texas, 1952-1954; General Practitioner of Law, Arkansas,1949-1952; Successfully litigated the case to integrate the Mansfield Independent School District in Mansfield, Tarrant County, Texas; filed the federal lawsuit to integrate the Fort Worth Independent School District; opened one of the first African American law offices in Fort W Texas; organized the Fort Worth Black Bar Association.
Honors and Recognitions: Silver Gavel Award, Tarrant County Bar Association, 1997; KRLD Radio Appreciation for Community Service Award, 1996; Marion Brooks' Living Legend Award, 1995; Outstanding Achiever Award of Philander Smith University Alumni Association, 1994; "Living Legend in the Law" presented by the Junior Black Academy of Arts and Letters, 1994; 2007 Inducted into the Arkansas Black Hall of Fame. Named a "Legal Legend" from Eclipse Magazine in 2007. 2015 Blackstone Award from the Tarrant County Bar; Texas Lawyers' Lifetime Achievers Award.
2017 Recipient of Honorary Doctorate of Law from the University of Arkansas- 71 years after he successfully integrated its Law School. However, due to unacceptable restrictions imposed by the University of Arkansas, Mr. Davis continued to attend Howard University School of Law